Congratulations, you are now ready to get started using TODOPALOMAS professional online auctions!
Feel the difference!

2015 AUCTIONS RESTARTED!
An incredible collection of Jannsen (Millonetti), Jan Aarden and other old strains birds will be offer from this G.Canaria Island fancier.

AND COMING SOON:
MASTER COLOMBÓFILO TENERIFE 2014

53 Pigeons raced over the sea in Canary Islands.

Derby Arona 2015 Final race pigeons

+140 Pigeons arrived in the Final Race Derby ARONA 2015 raced over the sea in Canary Islands.
and more...
---


We only want to sell the highest quality pigeons!
Only selling pigeons with the highest possible quality! Pigeons that can make our customers win worldwide!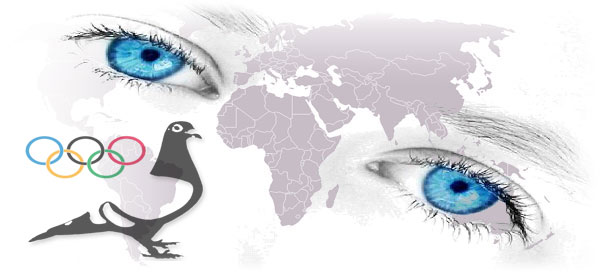 Archive:
---
We are glad to present you an absolutely amazing pigeons of this Islas Baleares Champion racing over the sea.


David Serrano
A great collection of HAGENS Family from this Barcelona Champion!


Theo Rutten Janssen Arendonk
It is our pleasure to be associated with a great family partnership racing exclusively with the world famous JANSSEN BROS pigeons, they are THEO & RAYMOND RUTTEN, one of the very best small team flyers scoring at the top of the National races!


A unique KOOPMAN Collection
A Unique Collection of DIRECT KOOPMAN Pigeons from Netherlands Pure Source Bloodline Anneke & Pierre FAES!

---

Dickman Stroetges
A selected pigeons from this European champion!
從這個歐洲冠軍選定的鴿子


Jorge G.Massieu-I
10 very young pigeons from The Best!
Extra long distance pigeons for racing over the sea!
夫婦10個選定從加那利島冠軍雛鴿!


Jorge G.Massieu-II
10 very young pigeons from The Best!
Extra long distance pigeons for racing over the sea!
夫婦10個選定從加那利島冠軍雛鴿!


Top Loft BELGIUM
The current season is featuring a collection of high quality birds
from top fanciers from Belgium.
本賽季是來自比利時的頂級鴿友特色的高品質鳥的集合。


CONTACT:
Tel: +34 607922922
Fax: +34 922169058
Copyright JOSE LEDESMA BATISTA
© 2000-2012 JOSE LEDESMA BATISTA

CLICK TO ENTER WWW.PIGEONGPS.COM