Congratulations, you are now ready to get started using TODOPALOMAS professional online auctions!
NEW WEBSITE SELLING LEDESMA PIGEONS BLOODLINE: www.LedesmaPIGEONS.com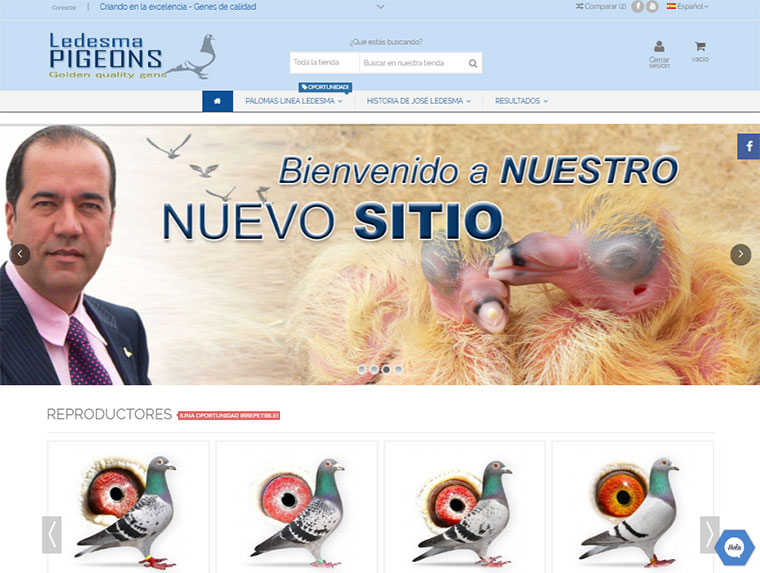 Feel the difference!

++ AUCTIONS EVERY WEEK!
The Derby Arona in Tenerife quickly gained a reputation as the toughest one day loft race worldwide. This race is only suited for pigeons with a lot of endurance, and pigeons with a top class pedigree. This year it is the 11th time that Jose Ledesma and his family organize the Derby Arona in Tenerife. From the 2500 pigeons that started, 338 made it to the final. The final race is 275 KM and the pigeons fly from the east, being liberated on the island of Fuerteventura. Throughout the years Derby Arona became bigger and bigger, there were good years and some bad years, where on the day of the liberation no pigeons returned at all. The huge difficulty in this race is to cross the water. Only the very best pigeons can survive and will make it to the final. It is a result of 11 years non stop working and great dedication for his project Derby Arona.

WE WILL AUCTIONING 25 PIGEONS EVERY WEEK!
+200 Derby Arona 2016 Final race pigeons

+200 Pigeons arrived in the Final Race Derby ARONA 2016 raced over the sea in Canary Islands.
and more...
---


We only want to sell the highest quality pigeons!
Only selling pigeons with the highest possible quality! Pigeons that can make our customers win worldwide!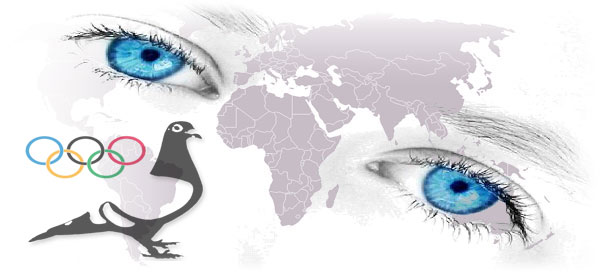 Archive:
---

David Serrano
A great collection of HAGENS Family from this Barcelona Champion!


Theo Rutten Janssen Arendonk
It is our pleasure to be associated with a great family partnership racing exclusively with the world famous JANSSEN BROS pigeons, they are THEO & RAYMOND RUTTEN, one of the very best small team flyers scoring at the top of the National races!


A unique KOOPMAN Collection
A Unique Collection of DIRECT KOOPMAN Pigeons from Netherlands Pure Source Bloodline Anneke & Pierre FAES!

---

Dickman Stroetges
A selected pigeons from this European champion!
從這個歐洲冠軍選定的鴿子


Jorge G.Massieu-I
10 very young pigeons from The Best!
Extra long distance pigeons for racing over the sea!
夫婦10個選定從加那利島冠軍雛鴿!


Jorge G.Massieu-II
10 very young pigeons from The Best!
Extra long distance pigeons for racing over the sea!
夫婦10個選定從加那利島冠軍雛鴿!


Top Loft BELGIUM
The current season is featuring a collection of high quality birds
from top fanciers from Belgium.
本賽季是來自比利時的頂級鴿友特色的高品質鳥的集合。


CONTACT:
Tel: +34 607922922
Fax: +34 922169058
Copyright JOSE LEDESMA BATISTA
© 2000-2012 JOSE LEDESMA BATISTA

CLICK TO ENTER WWW.PIGEONGPS.COM