Herzlichen Glückwunsch,Sie sind jetzt bereit für TODOPALOMAS,die professionelle online Versteigerung!
NEW WEBSITE SELLING LEDESMA PIGEONS BLOODLINE: www.LedesmaPIGEONS.com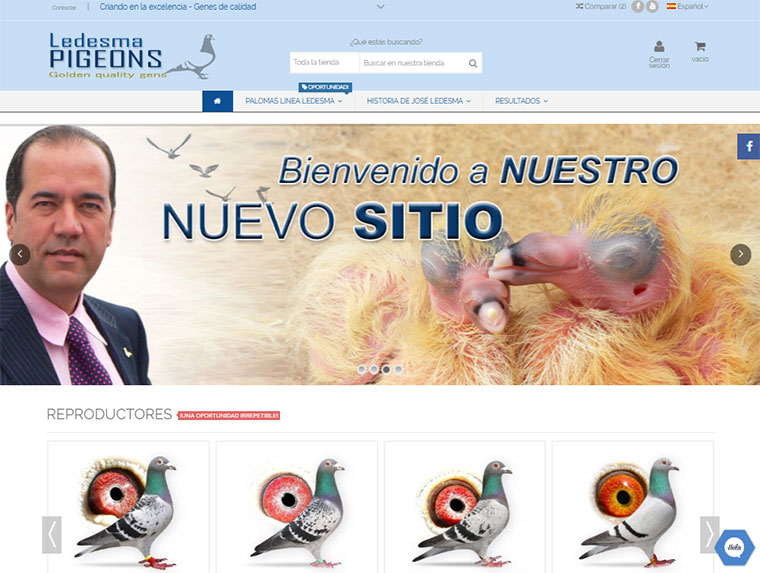 Never before had TODOPALOMAS come up with such a unique collection of descendants from Over the Sea Champions as in the auction of José Ledesma. The one bloodline that was omnipresent in this auction was the "Old Ledesma Glories" like Bayo Casablanca Wold Record over the Sea, Fierilla Supercrack, Geniosa Supercrack, La Invencible and many others from Ledesma bloodlines plus other birds imported like Birdy dynasty, arguably the best Million Dollar pigeon that ever existed. And fanciers were equally drawn to such renowned names as Victor, Konstantin, Cut The Cuteness, Dressage Diva, JD Action, Good Aim, and others. Jose Ledesma, organiser of the spectacular Derby Arona, managed to obtain youngsters from each of these Million Dollar champions, and he is now selling youngsters from his invaluable breeding loft in wonderful auctions!

KONTAKT:
Tel: +34 607922922
Fax: +34 922169058
Copyright JOSE LEDESMA BATISTA
© 2000-2017 JOSE LEDESMA BATISTA